BALBOA HOSPITAL

"Redefining a New Integrated International Healthcare System in Méxican Destinations"

Our Clinics are fully accredited by all hotels and tour companies located in the tourism resorts of Mazatlan and Los Cabos, as providing advanced medical programs in many specialties for several years in both destinations.

Balboa Hospital quality is endorsed by several healthcare industry organizations and continually recognized on local, regional and national levels. A National Research Corporation Consumer Choice Award endorses Balboa Hospital most preferred hospital based on overall quality of health care services.

Local residents have rated Balboa Hospital amongst the county's top hospital for 19 consecutive years.
Standars of Care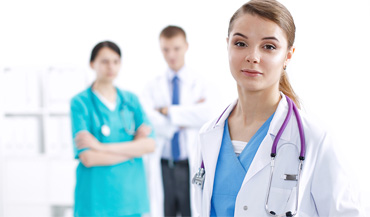 Tourist Medical Assist Co. proudly operates Balboa Hospital and follows the highest standards of care. We follow the same high standards of medical care as hospitals in the U.S. and Canada.
From our weekly staff meeting to our continuous quality improvement program, we embrace those proven medical methodologies in everything we do. Our physicians and specialists have been selected by our medical board and they have the highest medical training available with excellent credentials and the longest proven experience in their fields.
Our physicians and nurses follow continuous medical education. At Hospital Balboa, we also help in the training of physicians. We teach courses in emergency medical service.
Our paramedics staff teaches other employees in the tourist field how to identify emergency situations and how to assist our visitors.
Finally, we monitor patient satisfaction surveys, and our staff has received many thank-you letters from patients that were successfully treated at BALBOA HOSPITAL We have also received many letters from our patients once they have returned home giving us excellent comments regarding our excellent diagnostic and clinical skills. That makes us feel proud of the quality of care we provide on a daily basis.
During an Emergency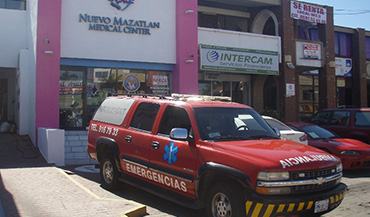 The information you give us can save your life.
don´t be afraid, since the first moment you call us we monitor your call and we will assist you immediately, will send an ambulance or a police officer and you will never be alone, our staff will get to you as soon as possible, keep calm. you´ll be attended by health care & emergency professionals in your own language. Please:
Our Facilities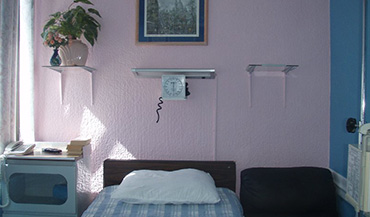 Well serve you and your loved ones with the finest medical care by the most experienced physicians supported with advanced technology services and facilities. Emergency room with full monitoring and the best equipment in our facilities.
Laboratory.
Fast and accurate diagnosis. Immediate analysis available 24 hours a day, 7 days a week. Facilities for immediate analysis of liver, kidney, and cardiac risk profiles. Immediate thyroid testing, urinalysis, cardiac enzymes for myocardial infarction (heart attack) evaluation. Prostate cancer screening. Pap Smear analyzed by a cytologist. Breast and Colon Cancer screening. Instant screening for drug abuse. Anti-venom for scorpion stings. All other routine lab tests are available.
Hospital Care
If a stay is necessary for you or your loved ones, we offer the finest care, and of course... peace of mind.
• Private rooms.
• Cardiac monitoring capabilities.
• Remote-control cable TV.
• Private nurses available upon request.
• Nutritionist-designed menus and restaurant menu.
• Comfortable waiting area.
• Garden and patio area for nurses assisting ambulatory patients.
• In-room phones include direct long distance capabilities.
• Computer-generated patient records are archived and images are saved with patient records.